Airpho's R&D center in Chengdu has been officially put into operation. The company planned to enlarge its software team since the beginning of this year. In September, the software development team finished its recruitment and settled down in the new Chengdu office.
The new office is located in the New Century Global Center in Chengdu. It has a size of 500 square meters and consists of one main working area, one meeting room, one manager office, and a lounge. The team in Chengdu office now has 10 experienced software engineers, each of them has more than 5 years of software development experiences.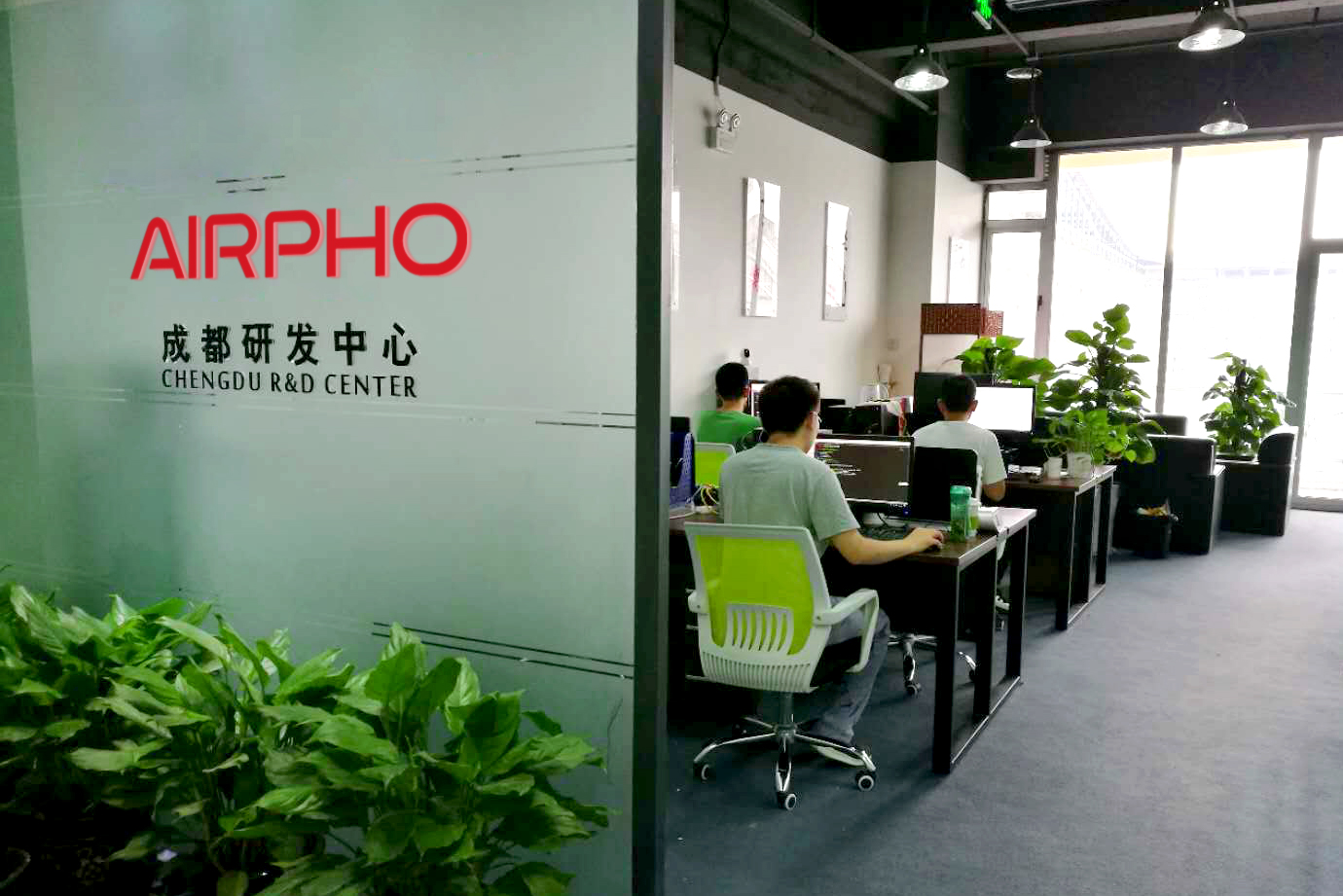 Airpho has always valued software development. It believes software is one of the most critical parts in developing a good product. The establishment of the new R&D center is aiming to stabilize and improve the software quality, as well as to develop innovative and practical software that meets the ever-changing market demands.
The current focus of the team is to develop software for the new products - the new Mesh system, which will be released in October this year during the Gitex and Hong Kong Consumer Electronics Show, and will face the public with its new VI design as well as various advanced features. Other projects such as software development for new GPON products and high-end wireless router products will be the highlight for the 4th quarter of the year.