The Global Source Consumer Electronics 2019 Spring trade show has come to an end on April 14th, 2019. During the show, Airpho displayed its latest AC2600 Dual Band Wireless router as well as a series of other new products.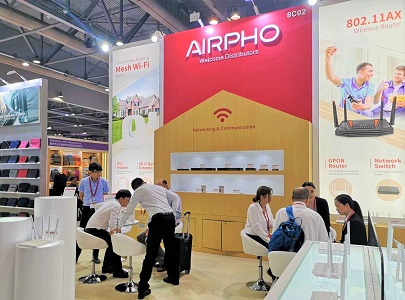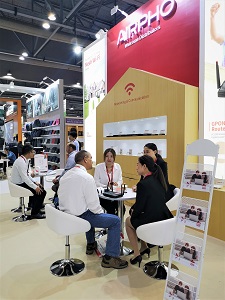 This year, Airpho's AC1200 Mesh Wifi System was recommended by the show as Analyst's Choice. Since it came out in October, 2018, the new Mesh router has attracted many attentions and received many positive feedback on its nice-looking design as well as its great quality.
At the show, Airpho also displayed its new wall-plug Mesh WiFi extender, AR-M400P, which will officially come out later this year. The new Mesh WiFi extender perfectly works with the old AR-M400 model. Once powered on, it can automatically recognize then pair with the main mesh router (AR-M400) and expanding a new mesh wifi area, making it a truly "plug & play" device. Its miniature design allows it to be easily deployed everywhere where electrical socket is available.
Besides the Mesh WiFi series, the lately out AR-W800 AC2600 wireless router also causes people's interest. This model is specifically designed for families who demand high speed internet connectivity. The new router comes with series of "high speed" features including full gigabit ports, 4 WiFi Front-End-Module, Beamforming and MU-MIMO technology. Starting with the AR-W800, Airpho promises that it will introduce more high-speed routers in the future and continuously supplement its product categories in order to fulfill the market demand.